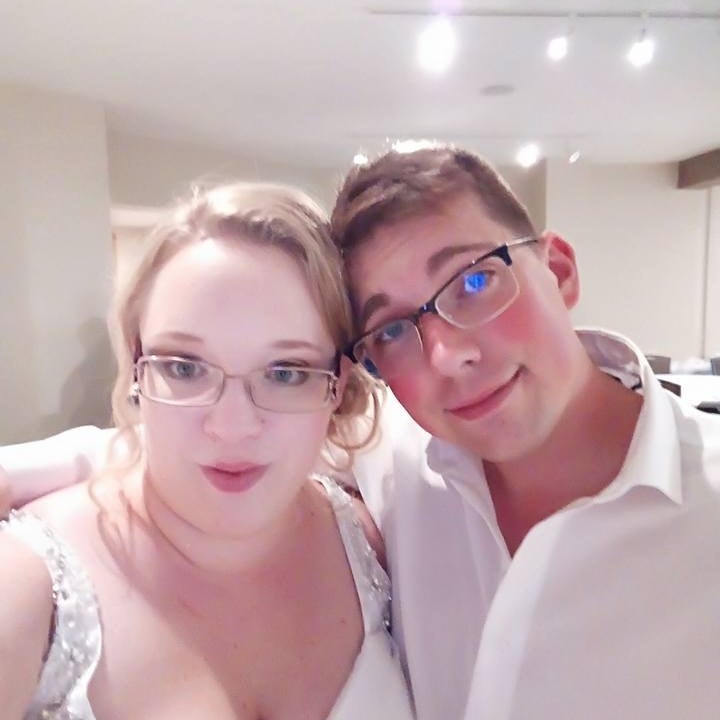 When you work with Robin and his team, you're getting more than a real estate investment. Robin invests in his clients. He delivers service above and beyond the scope of any other realtor we've encountered, and even two years after buying our home, we still give Robin a call now and then for advice, help with contractors, and it's never mattered whether it's day or night, he's willing to help, and every time we meet, our life gets easier. You're working with the best when you choose Robin Spiers & Associates.
- Lauren & Justin Penner
I have to give a MAJOR shout out to Robin Spiers & Associates now that the past chapter is OFFICIALLY closed. Our Realtors went way above and beyond for us, and kept us sane along the way. They made this as easy as it could be. And trust me when I say it was a bit of a roller coaster ride! From first thing in the morning until bedtime, Robin and his associate were there with us, every step of the way. Our immense gratitude!!! Thank you so much Robin!!! Seriously everyone, if you need an agent, look no further!
- Jolene Llewellyn
---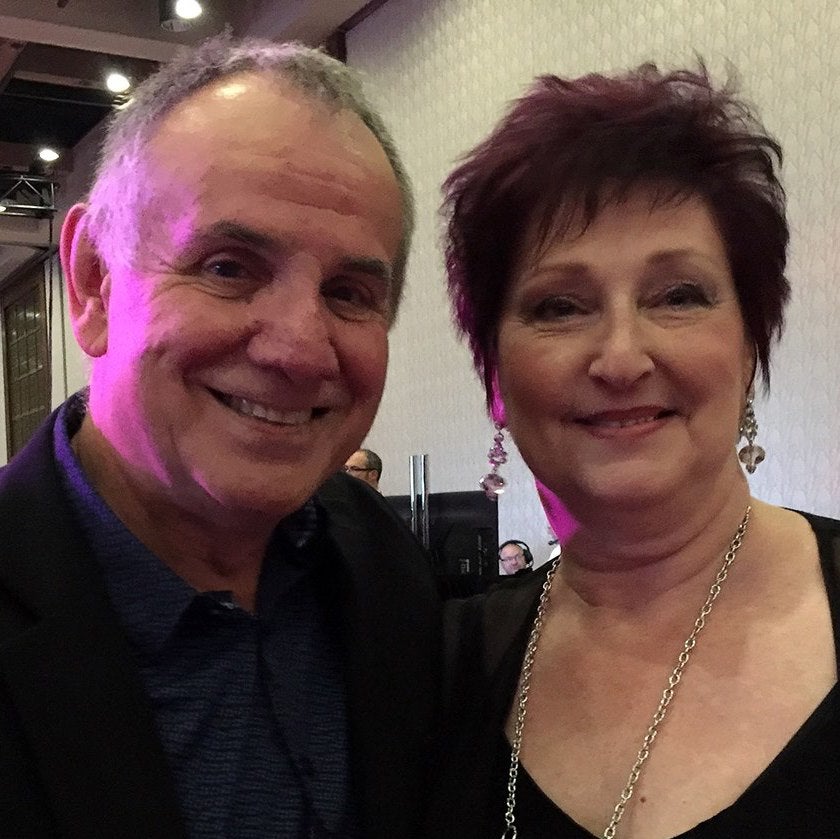 Robin, earlier this year we decided to sell our home, and we chose you as our realtor. We are so very glad we did. You, and your team, made the process painless right from the beginning. This included everything from the initial walk through, determining how to best stage our home, and right up to dealing with all the requests from our buyers, even after the conditions had been removed! You made it seamless, and that for us was priceless! Recommending you, telling others about our great experience with you, and your team, is a delight and a pleasure. Thank you again for your outstanding efforts.
- Share & Fran Munoz
---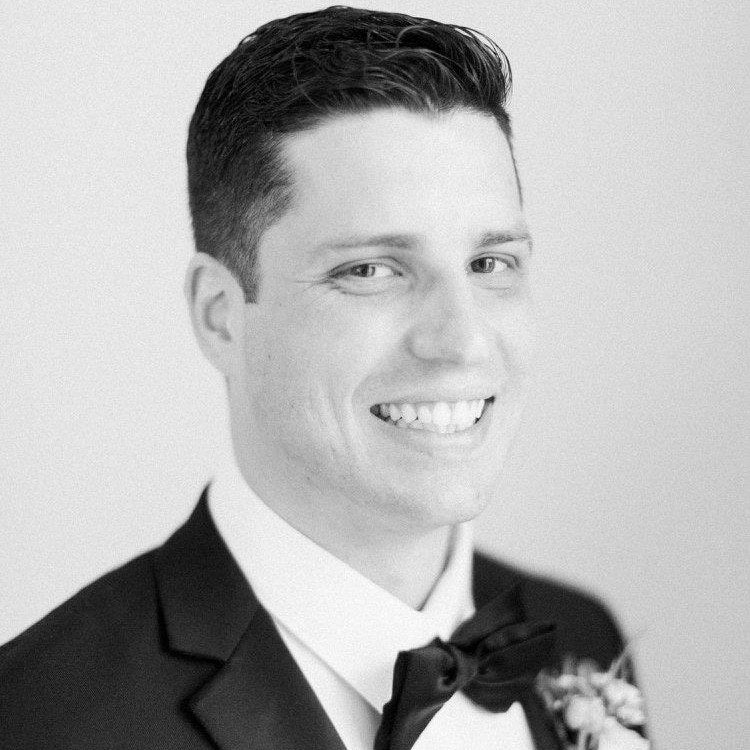 Robin and his team are top notch. They are very professional and make buying/selling a home a great experience. I would recommend his services to anyone. Keep up the great work!
- Brett Pardell
---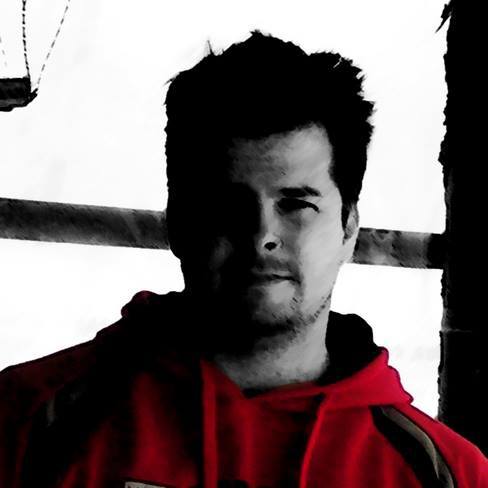 I never intended nor wanted to use Robin Spiers as my realtor. He was my girlfriend's realtor before we met, and apparently that also made him my realtor going forward. Acting less than mature about having this choice made for me I purposely looked closely for errors on Robin's part; you know things that were examples of poor service, lack of knowledge, or unacceptable focus towards the details of our deal. I wanted to find some flaws so I could show him the door and bring in a realtor of my choosing. I waited and watched for the 'slip-up' that I surely knew had to come…only it didn't come. Robin instilled a feeling in us through the buying experience of excitement and confidence as he took care all the specifics – he was a true professional. He helped us close our deal, guided us with our decision making process around beginning to invest in real estate, and has become a good friend. Robin listens more than he talks and really takes the time to understand what his clients are looking for BESIDES the new house. For us it was 'convenience' and 'freedom' – that's what I was truly hiring, yes I wanted the house, but in acquiring it I needed convenience and freedom. I'm an extremely busy owner of multiple businesses and did not want to get involved with, or worry about the details. Robin made purchasing this home as easy as buying a cup of lemonade off a kid on the corner. Like I said earlier, I never wanted to use Robin Spiers as my realtor – but I'm sure glad I did.
- Jarrod Stanton
---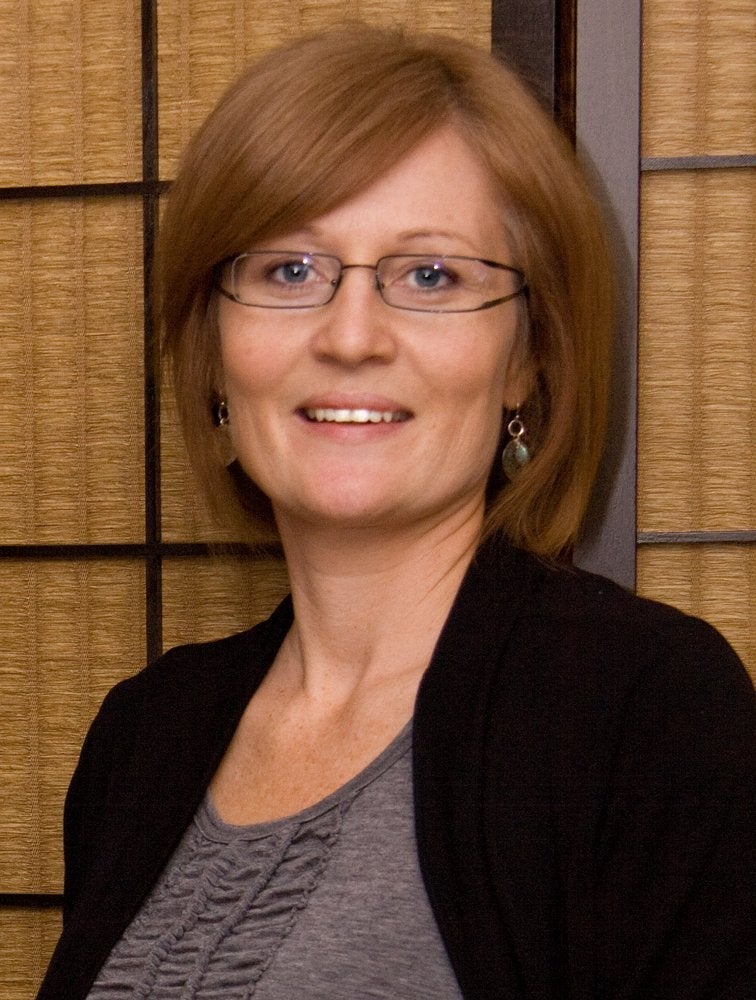 Robin genuinely wants to help his Clients accomplish their real estate goals. I've even heard Clients say that they had been advised not to buy/sell at a particular time because he recognized that the market wasn't right for his Clients. He builds life long Clients because he works to educate and not rush on a transaction. Robin is a trustworthy real estate resource and guide!
- Noreen Ward
---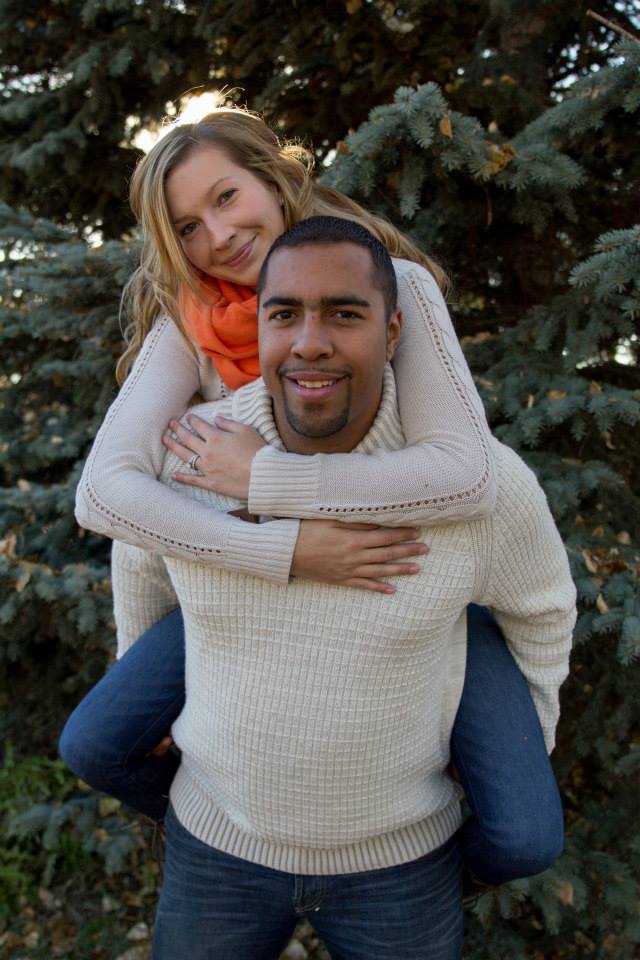 Working with Robin since 2007 has literally made me RICH! Now that I've got your attention and your wondering how. Let me start off that I was referring to the wealth in knowledge I have received from Robin over the years. Yes rich in knowledge might not have been what you were expecting, but it has certainly aided in me going from a small condo in 2007 to building a 3 storey infill in 2014. As mentioned he sold my first property in 2007 and has since helped guide me through the frantic ups and downs of the real estate market and I'm now working on my 8th and 9th flip respectively. This is the type of guy who isn't in his profession because it's a job. He's in it because he LOVES what he does. Whether it's working on a deal back home while he's on "vacation" in Hawaii or keeping in touch half way accross the world, this guy is ON THE BALL for his clients. (No tennis pun intended) He has gone above and beyond to ensure my purchases and sales are bang on for my needs, profitable, and sold fast, all the while keeping me updated on market trends and comparables. This is a guy who will take me to those comparables all day on a Saturday when he could be doing many another things. This is a guy who will take your wants and wishes and still keep you grounded to ensure you get what's right for you. Sometimes he would even discourage me from buying certain properties that could stretch me too thin. He chose MY well being over a paycheck and in this day n age that says a lot about character. And there's few people I know that have the character and presence Robin carries. Whether he's doing an open house, rocking it with his clients, or closing a deal, He's as quick to make a joke as he is to offer advice. Some would say he's tenacious when it comes to getting top dollar for you. Some might say he has animalistic tendencies when it comes to negotiating, but all I see is Robin getting my properties SOLD quick and painless and man it is entertaining to watch this guy hammer out deals. My favorite thing is that you can truly tell Robin isn't in it for the money but for the relationships he builds with his clients. Whether he shows up dressed to the nines or ready for his next tennis match he is getting the job done and better yet making every exchange a fun and memorable time. I have been proud to refer multiple friends and family to him and they have all profusely thanked me for said referrals. I couldn't recommend a better realtor for anyone and I can't stress enough that having a realtor is one thing but having a realtor who's your friend first and a colleague second is what sets Robin apart.
- Ken Heine
---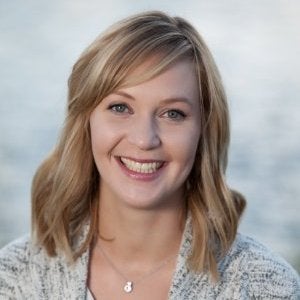 Robin and team were wonderful to work with throughout the process and it is with utmost gratitude that I express thanks for how much care was taken in explaining each step, walking me through my first home purchase. I was incredibly nervous at the beginning but after meeting Robin, all of my fears subsided. Had I known how simple and enjoyable this was, I wouldn't have waited so long!
- Terri Govang
---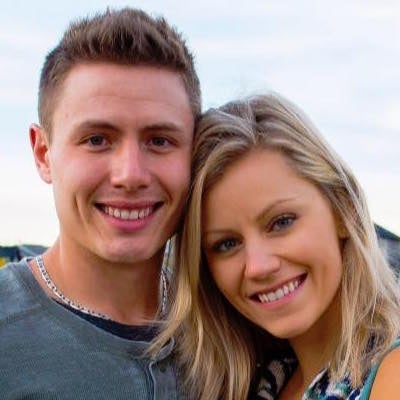 Robin made buying our first home a very easy, stress free, and exciting experience. He was very approachable and gave his honest opinions for whatever situation it was within the whole process. We would be more than happy to refer Robin and his team to other people so they to can have the same experience we did. Thank you Robin!
- Emily Miklos & Jaren Baranyay
---

Please be advised that I am writing this letter to recommend Robin Spiers to anyone who is seeking the services of a realtor to buy or sell a property. Robin listed and sold our residence. During the time that our listing was active, Robin was extremely professional, punctual, thorough, and knowledgeable in the execution of his responsibilities related to the sale of our home. Robin demonstrated a phenomenal work ethic and did anything, and everything he could, to expedite the sale of our property. He marketed our home very aggressively by using the Multiple Listing Service, conducting 'open house' viewings, and communicating information to interested realtors/buyers over the telephone and in person. Robin handled all showings with the utmost respect for our personal privacy and scheduled all appointments through prior consultation with us, which was greatly appreciated. He also provided excellent follow-up with all paper work pertaining to the final sale of our residence. I would, without hesitation, recommend Robin as a realtor to any person contemplating the purchase of a new home, or the sale of an existing residence in Calgary.
- Valerie Shannon
---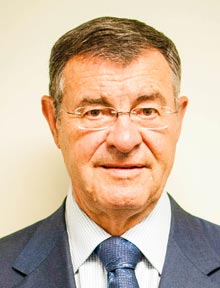 Thank you Robin for selling my three rental properties. All properties were sold within 15 days for close to the asking price. Also thank you for lining up the Contractor to fix up the two properties that badly needed renovation. This was done promptly and facilitated the sales which gave me an extra $10,000 per unit profit. I highly respected your professionalism and knowledge of the real estate market and your promptness and efficiency. I fully appreciated the patience and extra time you put in to close the deals. Congratulations for a job well done.
- Dr. Alan Behm
---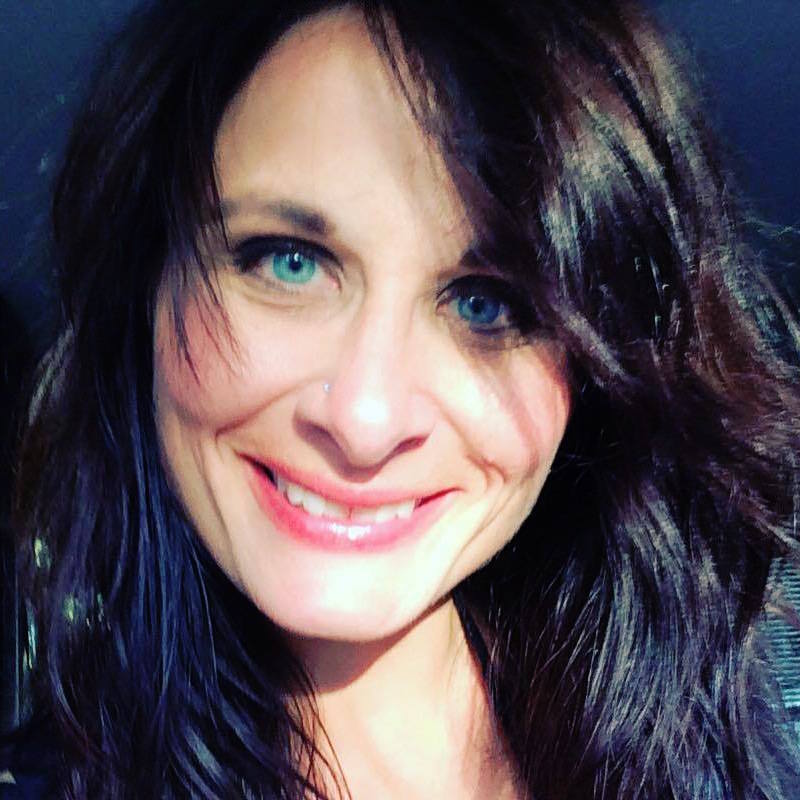 I have had the pleasure of working with Robin on the sale and purchase of 3 properties. Robin is nothing short of thorough, honest, patient and diligent. The purchase of my current home came after looking at numerous other properties that Robin didn't feel was the best house for my family, lifestyle and he knew exactly what kind of home I was looking for. I would highly recommend Robin and would use him again in a heartbeat for his excellent customer service and high level of professionalism. Thank you Robin- I'll use you for my vacation home next!!!
- Callie Lomenda
---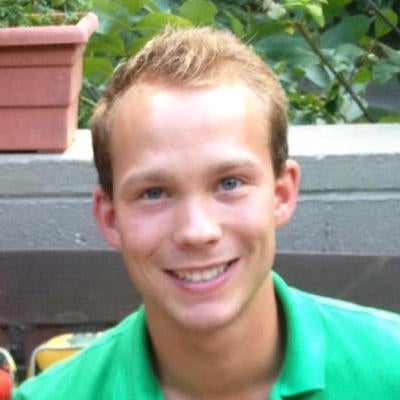 I just wanted to thank Robin Spiers. As a first time buyer I took my time and asked lots of questions but Robin was always patient and very helpful. If anyone has any questions about Calgary Real Estate, I would be happy to connect you with Robin and his team as I can't recommend them enough. Thanks again!
- Brett Borle
---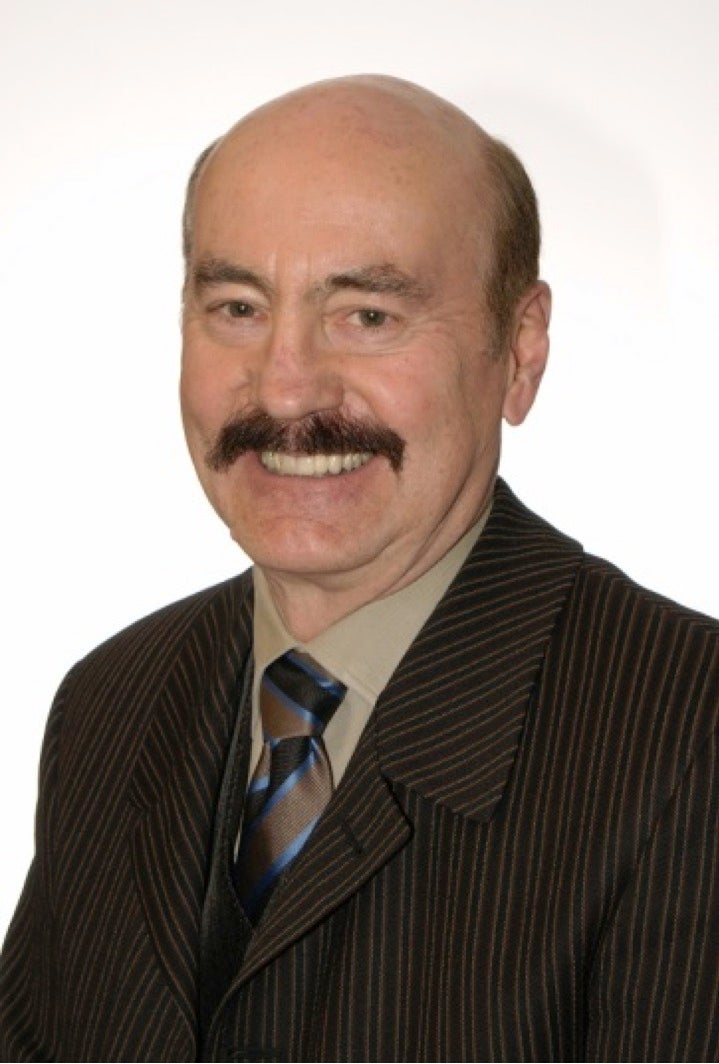 My name is Don Wittman and I am a Calgary Real Estate lawyer. Robin recently sold my home. Over my many years of practicing real estate law, I have had the pleasure of working with many great real estate agents. I have now had the pleasure of knowing Robin Spiers and working with him since 2013. During that time I have quickly learned that he may be the best real estate agent of them all. He says that the key to his success is that "he cares, he listens and he loves to help his clients" but that is being very modest and only scratches the surface of his many talents. From his first meeting with his clients, they realize that he has a burning desire to help them get what they want – whether it is to help them as a seller to get the most return on the sale, or whether as the buyer where he will help them obtain their dream home all within budget. As a former professional tennis player, with success on the provincial, national and international stage, he has fine tuned his negotiating skills so that he can use his aggressive "on court" skills but also politely and respectfully get you what you want. During the process he keeps you well-informed and provides valuable information that allows you the client to make informed and rational decisions. He also does this in a way that makes the experience stress free and all of his clients are happy and comfortable throughout the entire process. He is the full embodiment of the phrase "working as a team". From his first meeting with the client, all the way through to the signing of the closing contract, he is there for you. He does not abandon you after the contract is signed but will continue to be involved and follow-up with the many details after the signing of the agreement, to the meeting with the real estate lawyer, and all the way through the turning over of the keys to the house. He will then shake your hand with an enormous smile on his face and there will be an even bigger smile on your face. At the end of the day, you can only say "WOW!, I can hardly wait until my next real estate deal with Robin and his team."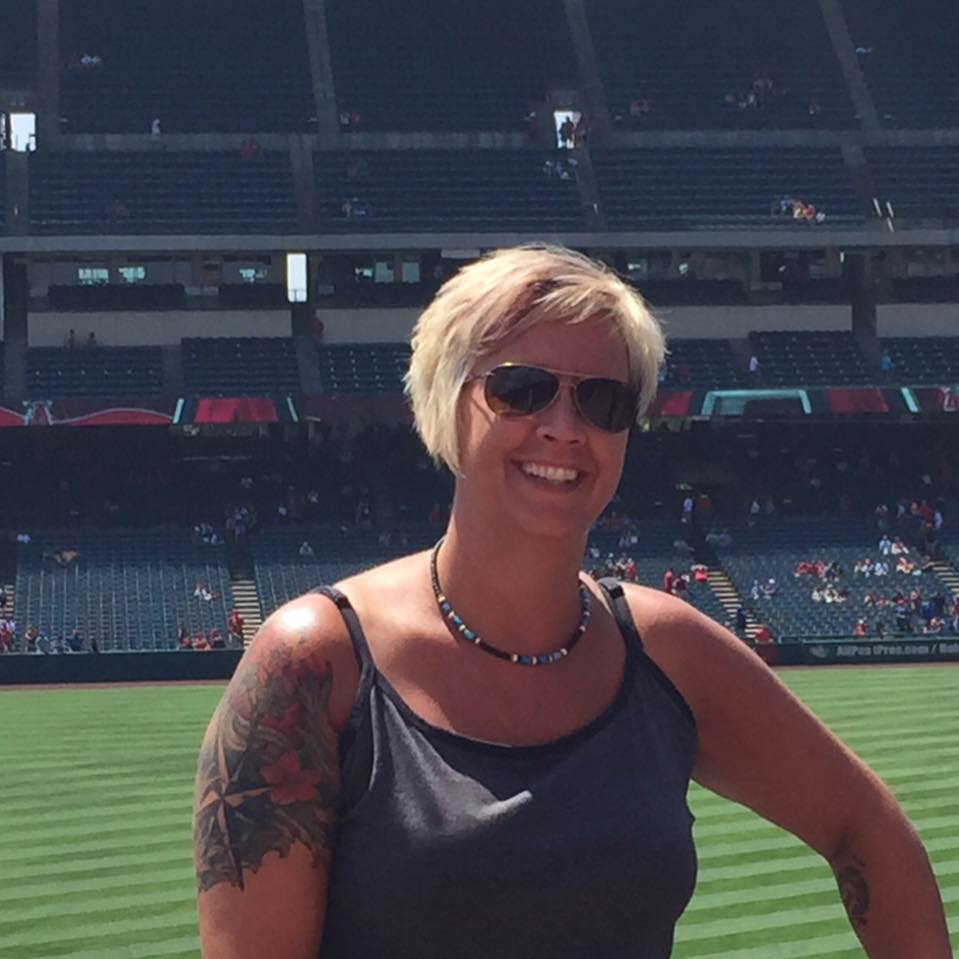 Not only did Robin get me a great price when selling my home, he helped me find exactly what I was looking for in a new home. I had many questions about the selling and buying process and Robin took the time to make sure he answered all my questions. When I was trying to find a house I liked, Robin was always willing to accommodate my schedule, and he spent countless hours driving me from house to house. When I finally found the house for me, Robin acted quickly. He was able to arrange a showing just 2 hours after the house was listed and was writing up an offer shortly after that. Within 4 hours we had sealed the deal – Robin got me my dream home, and for a great price!! I will definitely use Robin as my realtor again and would highly recommend him to anyone looking for a great realtor!
- Krista Bartlett
---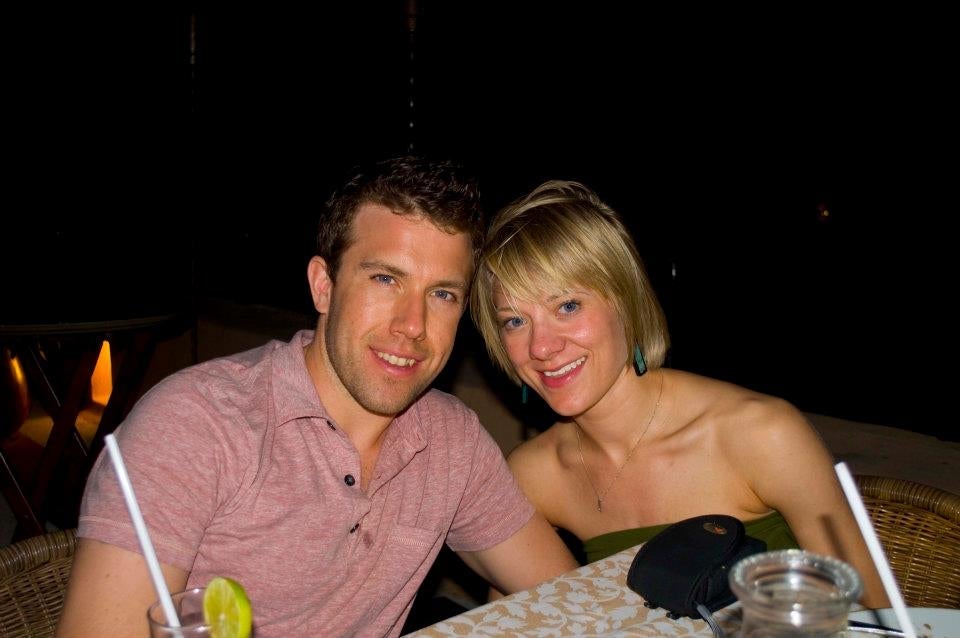 To Whom It May Concern; As first time home buyers, Robin Spiers was there to help guide us through the process and was always willing to answer any questions or concerns that we had along the way. Robin listened to what we were looking for in our ideal home and truly made the hunt enjoyable. At the end of the search, he helped us to find not only our first home, but a future income property as well. We look forward to the next opportunity to work with Robin as we continue to expand our investment property portfolio.
- Tavish Bochek & Laura Zschach
---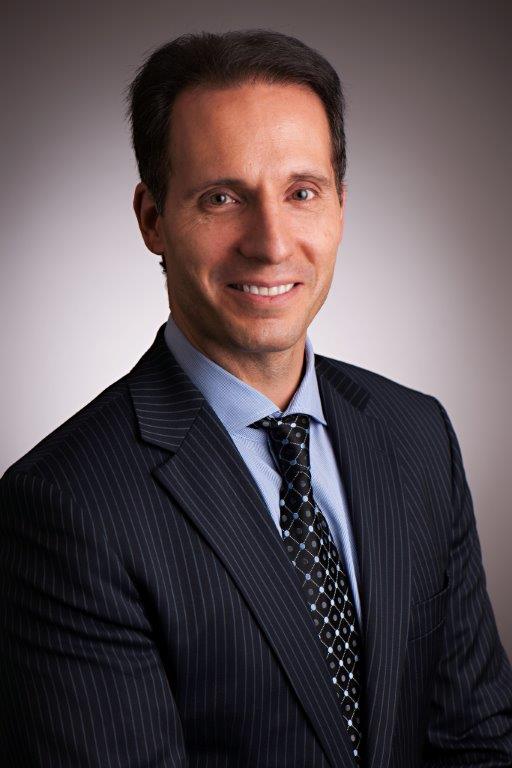 Over the years, Robin has helped me buy and sell a lot of real estate. I have always found Robin to be trustworthy, hard working and patient. He has always gone out of his way to make sure my needs were met and my transactions went smoothly. Most of all, I have been extremely happy with his negotiating skills on both the purchasing and the selling of my real estate. I highly recommend Robin.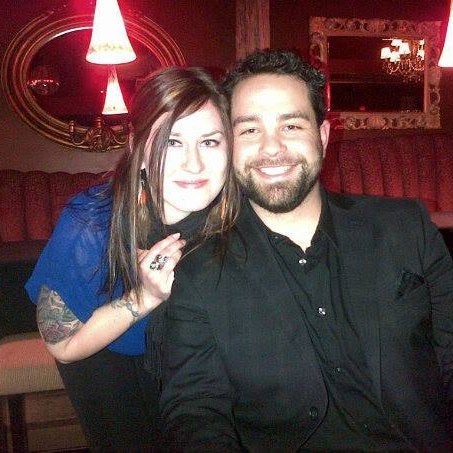 We had the wonderful experience of shopping for a home earlier this year and can't recommend Robin Spiers enough. He was both patient and honest, we looked at numerous homes and his feedback was really helpful with every showing. In the beginning he told us that as long as we have to look to find our home he would continue the hunt because he wanted us to be truly happy with our life changing purchase. I was so pleasantly surprised when he did just that. Robin cared and took the time to make sure that we were happy and comfortable with every step of our home buying journey.
- Cole & Brooke Carragher
---
"A strong negotiator…"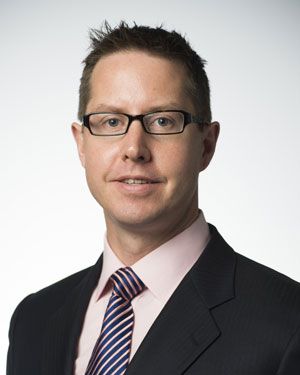 Robin helped us purchase two houses, our first and our present, and sell our first house as well. His assistance gave us comfort in knowing that we would obtain exactly what we were looking for. A strong negotiator, Robin was very effective when we needed to close the deal on our terms. Robin also maintained a realistic view of the market opportunities when advising us on our purchases and sale. In addition to his professionalism, Robin is a most excellent and personable individual to know.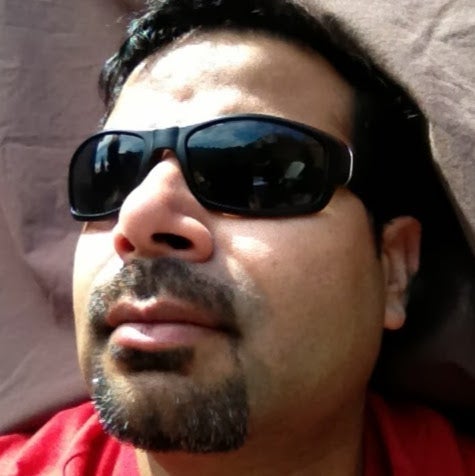 Robin is a passionate expert in his field, an individual of high integrity working with innovative creativity delivering high quality customer-centric results on time and of good value. We met Robin in 2005 when we moved from Toronto to Calgary and were hunting for a rental place to live. Through his help in renting a property we quickly felt the easiness in dealing with him and asked him to help with the house purchase. With his professionalism and customer-centric approach, we ended up buying a condo and then 6 months later a house and couldn't be happier with both purchases. In both transactions Robin helped with lawyer, mortgage and other consulting services to ensure a smooth and safe business deal. His style gives you the sense of trust, reliability and confidence when dealing with him or any of his recommended individual/firm. With the biggest investment of your life, you need someone of highest integrity working for you and your interests – Robin fits that profile perfectly. Thanks Robin.
- Firoz & Saba Kazmi
---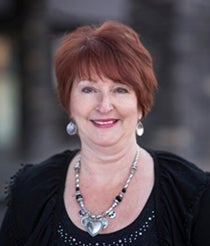 I would highly recommend Robin and his team to potential clients. He is not only passionate about his profession, but also one of the most compassionate people I've met. He is there for his clients, they matter to him as people, not just a name on a real estate deal. Robin is deeply committed to providing his clients with the home they want, and that's the key, the home they want, not just a house. If you're looking for a home I strongly recommend contacting Robin Spiers first, it'll be one of the best decisions you'll make!
- Share Munoz
---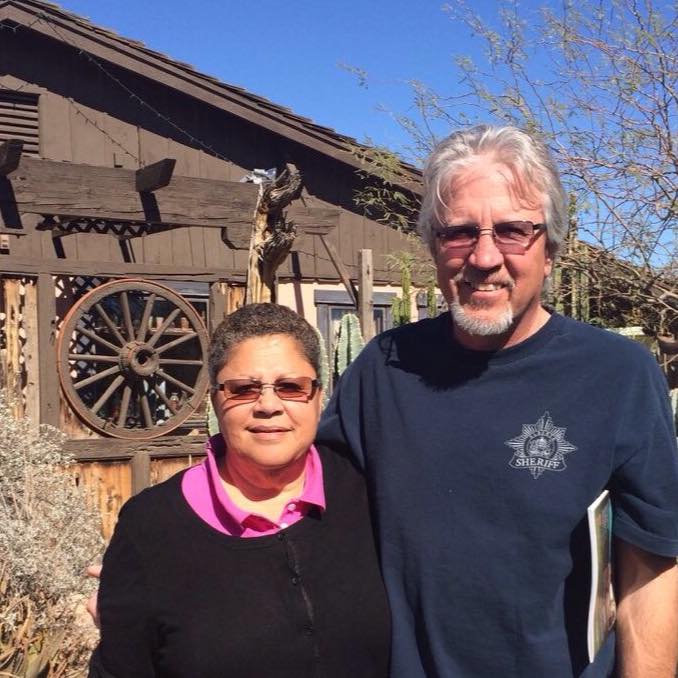 If you're looking for a GREAT Realtor, look no further. Robin we just wanted to let you know that we could not ask for a better Realtor. In case we forgot to tell you when you sold our house, THANK YOU! In order for realtors to move property as quickly as you do, it takes great marketing, salesmanship, confidence and pride in what YOU do. To those of you reading this TESTIMONIAL….if you're looking for a GREAT Realtor, look no further. The choice is easy! Choose Robin Spiers & Associates. You'll not be disappointed.
- Hattie & Richard Heine

---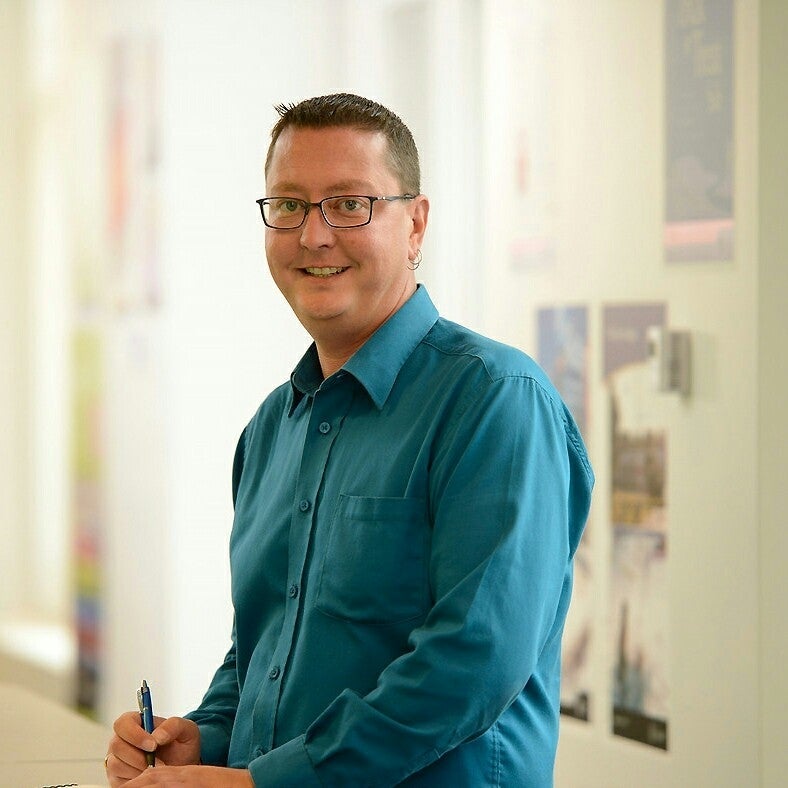 I was lucky enough to be referred to Robin from one of his clients. I was moving from up north and didn't know anyone in the city. After meeting with a number of Realtors who provided little to no customer service, Robin stepped in. From our first meeting I knew I had the right person to help me find my way around the city, and find a home that would be right for me. He has a great sense of humour, provides amazing customer service and after looking at a few places knew the style of place I was looking for, and more importantly, what i wasn't looking for. I wouldn't hesitate recommending Robin to anyone looking for a home. If you want a professional who knows the market, listens to what you want and need, and provides great advice and recommendations – don't waste your time calling anyone else, contact Robin and his team.
- M. Cox
---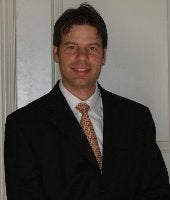 We used the professional services of Robin for 4 real estate transactions (3 sales, 1 purchase). Each transaction was given the same care and attention, regardless of sales price. Robin was patient and methodical in each transaction. The one property we purchased was in Altadore and this area commands some of the highest prices in Calgary. We ended up getting a great price for this house. Thanks Robin! I would recommend Robin based on his expertise and savvy ability to negotiate transactions. What a great realtor!
- Mike Behm
---
Robin was always very professional and thorough. He was always happy to answer my many questions and was diligent in providing me with all the details I needed to make this important financial decision. My home buying experience was made less stressful and chaotic with his help and patience in finding my new home. I would definitely recommend Robin and his team to anyone looking for their next new home. He made the whole experience fun and exciting.
- Monica Silenzi
---

I just wanted to thank you for the excellent job you did as my Realtor and getting my home sold in 3 weeks! The entire process of selling my home, packing and moving can be very overwhelming. However, having you as my Realtor made the process very smooth. You were there to guide me through all the necessary steps and your advice was very professional and correct! Everything you promised was delivered perfectly and on time; deciding on the price, pictures, advertising and the sale! It's not always convenient selling a home when you have renters and your organization between the other Realtor, me and my tenant was spot on! Thank you so much Robin! You will always be my Realtor, and I will always recommend you to anyone looking for a great Realtor!
- Kim Cappis
---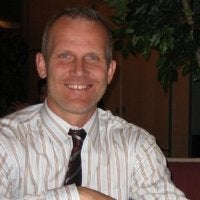 As a real estate lawyer, I first met Robin through mutual clients and had been impressed with this thorough attention to detail and professionalism. After many real estate deals, Robin continues to provide outstanding service to his clients. I would have absolutely no hesitation in recommending him.
- Gary Braun
---
Dear Robin, I want to say thank you for being a terrific Realtor and person. You were patient, professional, honest and helpful. You're the third Realtor I have worked with in Calgary and you're a million times better than the competition. Thank you!
- Courtney Hare
---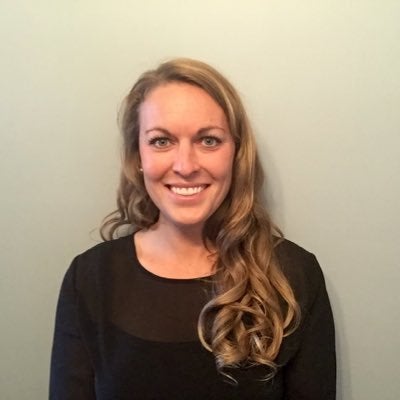 We would like to take the opportunity to share with you our experience in using Robin as our Realtor. Making the decision to sell and list our home was a difficult one, but having Robin's help through the process made everything that much more manageable. His attention to detail was phenomenal and we felt very taken care of from day one of the listing process. He worked hard to make sure all our needs were met and was always incredibly pleasant and professional to deal with. We trusted Robin to help guide us in making the right decisions and he did not disappoint; we were able to sell our home and got the asking price we were looking for. Robin is reliable, trust worthy, and works hard to make sure he listens to your needs and produces what you are looking for – you won't regret choosing him as your realtor!
- The Kolanos Family
---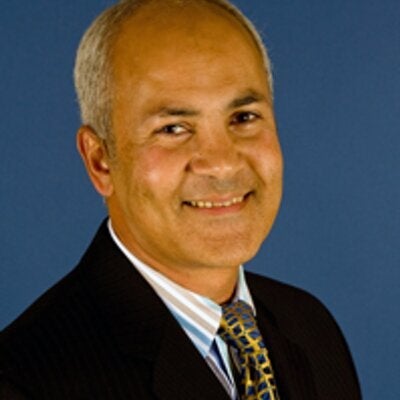 Having Robin as a realtor has been an invaluable experience! What sets him apart is his passion and integrity, instilling confidence in every step of the purchase. At no time did we feel we were getting a sales pitch. He always made himself available whether it be for questions (there were many!), understanding the paperwork, finding an accountant or help with viewings to potential tenants. Robin is our Go-to Guy for all future real estate transactions; we are looking forward to the next one!
- Nagui & Sandra Bihelek
---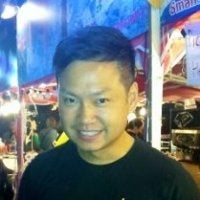 I Highly recommend Robin to be in your corner when negotiating for a purchase of a property. Robin was able to get us the accurate information we required along with his professional opinion as to what this property may go for in the current housing market. He offered strategic terms and conditions when making a offer to purchase a property to protect his clients and to obtain the most effect results. It was due to his fast and effective service he brought to the table which enabled us to obtain this house the same day for less than what I was willing to pay. Thanks again Robin!
- Alan Ling
---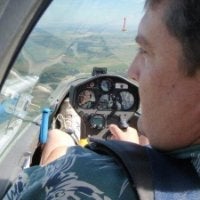 We've had Robin help us a few times in finding a new home for ourselves and family members. Robin is very direct, honest, and patient and always kept our needs and interests in mind. We found our dream home. We're very grateful.
- Bernie & Lisa Wieser
---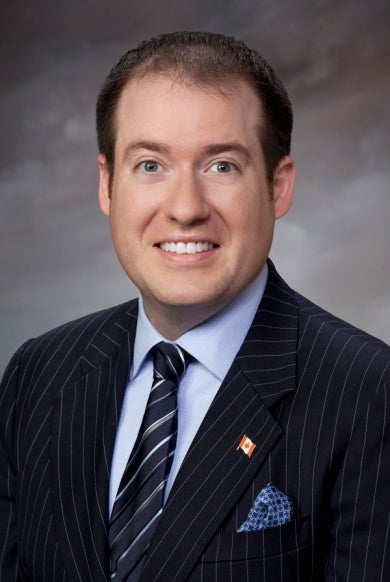 Robin has a pulse on the market unlike anyone I've come across. After a few weeks on the market, he recommended to me that we increase my list price. He said the market was going up and that we should take advantage of it. Needless to say I thought he was crazy, but I agreed to give it a try. Two days later we received an offer and Robin negotiated it for just over our new list price. That might have been the easiest $10,000 I have ever made. Many thanks Robin!
- Matthew Andrade
---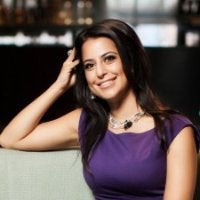 If you are looking for a realtor that wont talk you into the wrong place, and has all the patience in the world then Robin Spiers is who you need! I started looking for my home in the fall of 2008, not sure of what I wanted, where I wanted, or how much I could afford. Well actually, I knew how much I could afford, but first time home-buyers syndrome took over and I wanted bigger and better every time I viewed a place. At one point I was out of my budget and out of my comfort zone. Robin never tried to talk me into something more expensive or larger than I could handle. Even if it looked like a great price and I thought it had to be a steal, Robin always made sure that I wasn't buying a lemon, or getting myself into more than I could handle just to get a quick close. He stuck with me until the spring of 2009 when I finally settled on a place. He made sure I narrowed down a location and that I stuck to my original budget. He helped me through the home inspection, made sure I knew how the buying process would work, and always answered my questions. His First Time Home Buyers Guide was a big help, from the timeline of what to do next, to contact numbers and reminders of things such as mail forwarding and utilities. Things that seem obvious until you are in the middle of a sale and forget all the little things! Robin was very patient and reliable, and went through all the motions of a young person buying their first place with their first dollar. This is how you build a lasting relationship.
- Gawiya Haymour
---